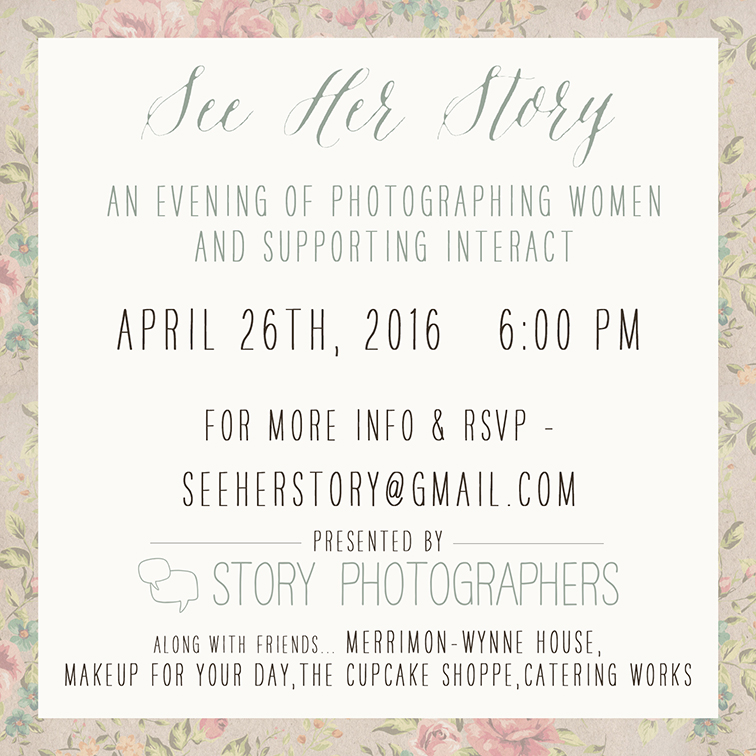 The second annual See Her Story event is happening in a week! On April 26th! I can't talk enough about how much I love this event and how much I love all the ways it's come to support women.
The heart of it for me is that in my job, I observe year after year how women generally don't love being photographed. But I do know that the people that love you, woman, want your picture. They want that memory with you, this moment frozen in time with you. They don't know or worry about what your self conscious about on your body, or with your clothes/hair/makeup/etc when they see your picture, they just know that they adore you and want a precious picture of you. Women are also notorious for not wanting to do something just for ourselves, amIright? So I'm meeting you in the middle. Come be photographed for YOU. So that you have a fresh headshot for work. Or so that your kids have a picture of you right now. Or so that you can work on conquering your fear of being in front of the camera. Come be photographed for OTHER WOMEN. The money and items you donate support women and their children who need support during a really tough time in their lives. Your story is co-mingling with their story in such a beautiful way. And who knows, you might decide to volunteer with InterAct once you hear all the amazing, VERY important programs they offer to women in Wake County (we will have information on hand if you are interested in learning more).
Want to know more about what this event looked like last year?  Read more about my idea for the event, the portraits we shot at the event, and the general outcome of what we collected and the money we raised on the main Story Photographer's blog.